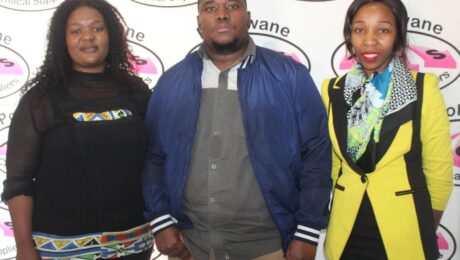 From Left: Phomolo Matabane ( Atok Aluminium Solutions), Malehope Mogale (Farmhouse Fresh Produce), Patricia Makwela (Galeadi Events and Soft-Play)
Miranda Chauke (Bonus Newspaper)
Polokwane Chemical Suppliers (PCS) held its first Bucket of Hope Enterprise development program on the 10 July 2019 at their head office. The initiative is aligned with their plan to develop and give back to the communities they operate in. Young and upcoming entrepreneurs entered the competition but only six(6) made it to the main stage to present their businesses.
The 6 entrepreneurs had 10 minutes to present their business to the panel which included PCS Management. The panel asked questions for clarity and to decide who goes to the next round of the competition.  Out of 6 entrepreneurs, only 3 made it to the last round for final assessment.  During the final assessment, the 3 businesspersons had to clearly outline what it is that they would do with the prize money and only 1 entrepreneur had a thorough explanation of her business needs and expansion plans.
Wednesday, 15 August 2018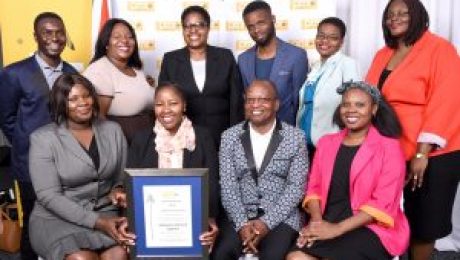 Polokwane Chemical Suppliers has been the proud recipient of the PMR.africa diamond arrow award since 2015 in the category of Suppliers of Hygiene Equipment and Products. This award would not have been possible without the amazing team behind the Phatsima Brand – well done. We would also like to extend our gratitude to our loyal clients and stakeholders for their continued support over the years.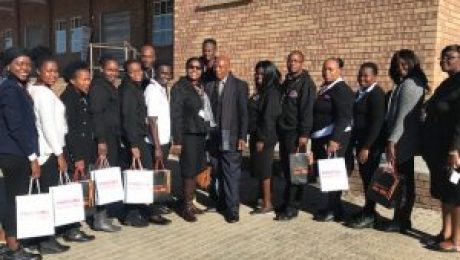 14 June 2018
Endy Senyatsi (Polokwane Observer) 
endy@observer.co.za
It was a joyous and informative day at Polokwane Chemical Suppliers (PCS) last Wednesday when businesspersons and government officials gathered to celebrate 20 years of productivity improvement by the Workplace Challenge Programme which is driven by the Department of Trade and Industry (dti) in partnership with Productivity South Africa.
The host company, PCS is one of the beneficiaries of the programme and the company Fleet Supervisor, Edwin Manamela said aspects such as teamwork and leadership have improved since their participation in the programme. He further indicated that the programme assisted them to create more jobs and internship programmes. Polokwane Chemical Suppliers, a 100% black-owned manufacturer of cleaning detergents is proof that the Workplace Challenge Programme is working, and every company should consider enrolling.