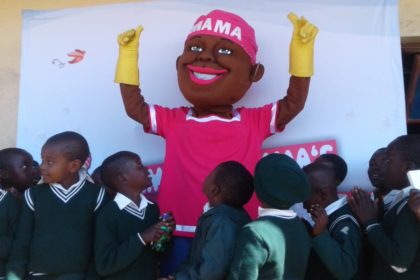 Hello everyone!
So, every year during the second term of the school calendar, my team and I embark on our School Hygiene Campaign which is aimed at teaching the little ones the importance of practicing general hygiene and most importantly washing hands (how fitting). We work hard to ensure that the presentation is always fun, colourful and interactive. And of course, we always come bearing awesome gifts. This campaign was first initiated in 2015 and since then we have managed to visit over 240 schools and see over 50 000 learners in the foundation phase across Limpopo, Mpumalanga and Gauteng. 
We were right in the final stages of this year's planning and just as we were getting ready to implement, the unfortunate COVID-19 pandemic struck, and we had no choice but to sadly hold our 2020 campaign.
I love being around the children; there is a certain kind of joy that comes with their genuine innocence and we get to learn quite a lot from them too during our interactions. Being a company rooted in Christianity, we believe that this pandemic will one day come to an end and I will get to see those lovely faces again. This virus, although it is claiming lives, it is also teaching us valuable life lessons; we are learning to appreciate the smell of the roses, the chirping birds but most importantly we are learning to appreciate our loved ones more than we have ever done before.
Therefore, even though we understand that we may not get to see the children for months to come, our hearts are at peace because we believe the children are safer at home.
Love Always,
Mama Phatsima