Wednesday, 31 January 2018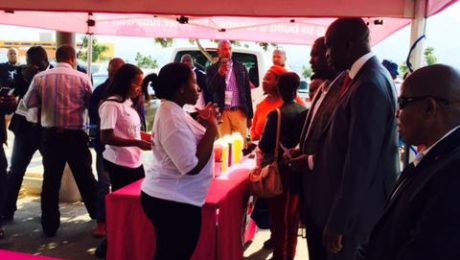 Date28 Aug – 02 Sept 2015CategoriesPromotionAuthorPCS
Polokwane Chemical Suppliers (PCS) Youth Expo.
Education and solid foundations for young people to empower and grow themselves to financially independent, headstrong leaders of tomorrow are two elements every to the management of Polokwane Chemical Suppliers (PCS).
We aim to live by our slogan, Helping to Build a Cleaner Brighter Future for All, and this is evident in the initiatives we partake in and schools we have supported over the years.
On the 12 June 2015, PCS partook in and was the main sponsor of the inauguration (along with Avoir Corporate Healthcare) of the Sekhukhune Youth Opportunities Expo (SYOE) 2015, the first of its kind in the province. Initiated by the Sekhukhune District Municipality, SYOE aims to bring together all youth empowerment initiatives, driven by government, private companies and individuals, in one platform for the youth to explore in order to alleviate levels of unemployment in the Sekhukhune region.
PCS has designed an easy to follow, basis, step-by-step business guide to assist young people wishing to venture into small businesses of selling goods. The guide was intensely distributed during the inauguration and an electronic copy may also be downloaded directly from our website.